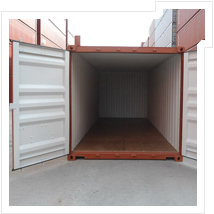 Our containers, which meet International standards for multimodal transport, provide a competitive advantage for businesses inclined to rake in unique benefits by seeking economies of scale and adopting greener, sustainable procurement and supply chain modes through Rail and Coastal transport channels.
Advantages of Containerization…
Prevention of Theft, pilferage & tampering: The contents of a container are anonymous to outsiders. They can be opened only at the origin, at customs and at the destination and carry a numbered seal at all times. Thus the contents of a locked container are completely safe.
Safe handling of commodities: More than the poor quality of finished goods, commodities often suffer from mishandle, contamination and other damages. Containers are proof against such hazards.
Flexibility of usage: Containers can be used to transport a wide variety of goods ranging from raw materials (coal, wheat), manufactured goods, and cars to frozen products.
Flexibility in Transport: A container can be handled, manufactured and repaired anywhere in the world as its dimensions are an ISO standard. Transfer infrastructures allow all elements of a transport chain to handle it with relative ease. Standardization is a prevalent benefit of containerization..
Avoid repeated loading/unloading of goods: Containerized cargo is packed once and for all at the dispatch point and opened only at the destination. On the way it can be quickly, safely and easily transferred from one mode of transport to another without the goods themselves being handled.
• Damage from uncontrolled movement of goods in transit: The container limits damage risks to the goods it carries because it is resistant to shock and external weather conditions. The packaging of goods it contains is therefore simpler, less expensive and can occupy less volume.
Safety of Perishable goods: Conventional transportation of perishables is risky business. In case of delay, whatever the cause, the contents can spoil and lose their value. Specialised containers can entirely remove the risk.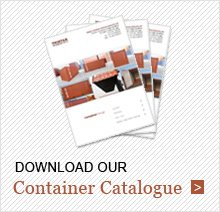 Registered Office
Tristar Container Services (Asia) Pvt Ltd
18, Swami Sivananda Salai,
Chennai- 600 005
Phone: +91-44-2536 5252
Fax: + 91-44-2538 6797
Commercial Office
Tristar Container Services (Asia) Pvt Ltd
Unit No.1011, Diamond Heritage,
16, Strand Road,
Kolkata - 700 001
Phone: +91-33-4011 1650
Fax: +91-33-2248 6506