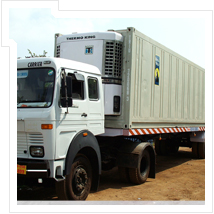 Tristar Container Services (Asia) Pvt Ltd is a
joint venture
equally held, between
Triton Container International Limited
of New York – a privately held Corporation operating a fleet in excess of a 6.5 million
TEU
and
Marine Container
Services (a part of the Seahorse Group) of Mumbai. With a proud parentage and wide reach, we conduct professional leasing and sales of containers throughout India.
Our strength lies in our flexibility and with Tristar, customers enjoy the advantage of engaging with a
high quality, cost effective, responsive and creative Container Sales and Leasing
service provider who revels in customer joy.
| | | | | |
| --- | --- | --- | --- | --- |
| | Designed for strength | | | Wide range of fleet |
| | Cost efficient static storage units | | | Leading edge over competition |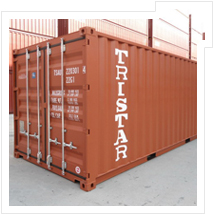 We provide a wide range of superior quality containers (both new and used) to our customers and support them with in-house marketing, finance and engineering expertise. Tristar containers are
designed for strength,
to carry maximum payloads, to resist damage, wear and tear, and to ultimately reflect for our customers the lowest possible operating costs. In addition to utilizing the services of internationally recognized certification agencies, our engineering staff and appointed experts carry out thorough inspections both during and upon completion of any new container manufactured.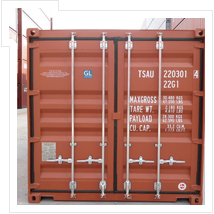 Our fleet includes new and used
General Purpose, Insulated, Flat-Rack, Open-Top, Dry-Bulk, Refrigerated and Office-suite Containers
.
Specialized containers
are designed and manufactured to suit our customer's exclusive requirements and specifications including
high-end Office/Executive-suite units
and to cater to the demand from specialized institutions like EPC contractors on off-site projects,
Banking ATM applications
in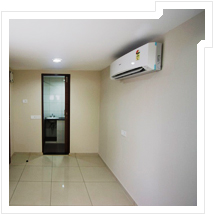 rural and other areas where infrastructure requirements are difficult to obtain. Tristar's container fleet strength is about 13,000 TEU in service and growing.
Containers retired from active transportation service are typically used as
cost efficient static storage units
. Tristar Container Services (Asia) Pvt. Ltd. operates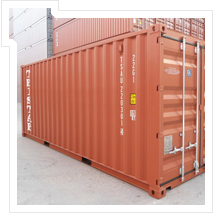 its own container depot facilities from which we provide a full range of superior quality used container types for sale and lease plus container modifications and fit-outs to suit our customers' specific needs.
With increasing pressure on competitiveness from imminent changes in diesel-pricing  and overall resource constraints, we offer you a chance to get the
leading edge over competition
. Our containers, which meet International standards for multimodal transport, provide a competitive advantage for businesses inclined to rake in unique benefits by seeking economies of scale and adopting greener, sustainable procurement and supply chain modes through Rail and Coastal transport channels.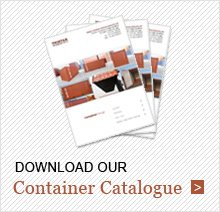 Registered Office
Tristar Container Services (Asia) Pvt Ltd
18, Swami Sivananda Salai,
Chennai- 600 005
Phone: +91-44-2536 5252
Fax: + 91-44-2538 6797
Commercial Office
Tristar Container Services (Asia) Pvt Ltd
Unit No.1011, Diamond Heritage,
16, Strand Road,
Kolkata - 700 001
Phone: +91-33-4011 1650
Fax: +91-33-2248 6506